Pressure Sensor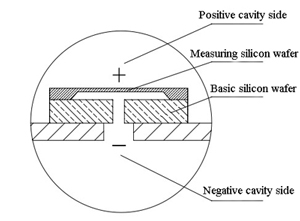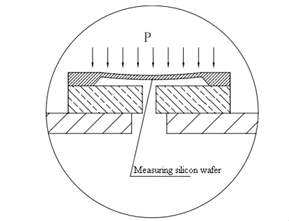 This paper describes the working principle of monocrystalline silicon pressure transducer and the realization process of high stability and high accuracy performance. The key points include the selection of monocrystalline silicon chips, the stress-free packaging of monocrystalline silicon wafers, the elimination of backlash errors, the reduction of static pressure effects, and the amplification of the range ratio. In these ways, enhance the full performance, accuracy level and reliability of the pressure transducer. As a precision measurement instrument, monocrystalline silicon pressure transducer is very common in the field of automation, which is of great significance.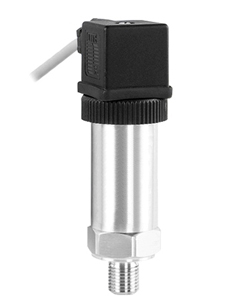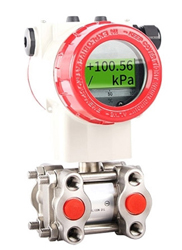 sensor used to measure the difference between two pressures. It is usually used to measure the differential pressure between the front and rear ends of a device or component as well as the differential pressure between different medium in the same process. Its outer casing is made of stainless steel or aluminum alloy. The connecting thread on the pressure tap is NPT1/2. The thread of the output cable connection hole is M20*1.5. Differential pressure sensors are widely used in the production process control such as electric power, coal, spinning cotton boxes, dust removal equipment and other industries.
The pressure of the measuring medium directly acts on the diaphragm of the sensor to cause the diaphragm to generate a micro-displacement proportional to the medium pressure, so that the resistance value of the sensor changes. Then the change detected by the electronic circuit, at the same time, it converts and outputs a standard measurement signal corresponding to this pressure.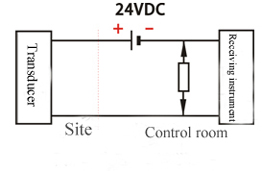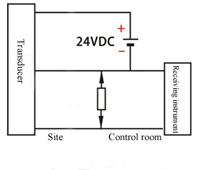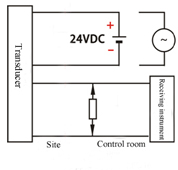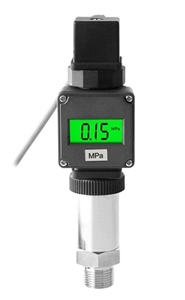 range of applications in industrial, civil, military and other industries. The reason why digital pressure sensors have important applications is mainly that it can directly display the values we need for easy observation and recording. Moreover, the digital pressure sensor can also simulate the output, which greatly meets the needs of customers. However, like any other product, the digital pressure sensor has the following disadvantages in addition to its advantages. 1. Digital pressure sensors are generally a little more expensive than sensors with normal analog outputs. 2. Digital pressure sensors are more susceptible to damage than ordinary sensors because digital sensors are output with a liquid crystal display, which is relatively easy to break. Therefore, when we use digital pressure sensors, we need to be very careful to avoid damage. Of course, as technology continues to update, the shortcomings of digital pressure sensors will gradually be compensated.
Digital pressure sensors must be selected based on the measurement range. General pressure sensors have a certain adjustable measurement range. Set using range to 14 to 34 segments of the sensor range, so the accuracy is guaranteed. In practice, some applications need to migrate the measurement range of the sensor. Calculate the measurement range and migration amount based on the site installation location. Migration has the distinction of positive migration and negative migration.